HNE Sexual Health Services will be closed over the Christmas and New Year Period. Please see specific clinic closure dates below:
Pacific Clinic Newcastle will be closed from Monday 26/12/2022 until Monday 09/01/2023
Clinic 468 Tamworth will be closed from 26/12/2022 until Monday 09/01/2023
Taree Sexual Health will be closed from 26/12/2022 until Monday 16/01/2023
If you require assistance during this time please contact your GP. If you require urgent assistance please attend your local Emergency Department.
HNE Sexual Health is now an APPOINTMENT ONLY service (no walk-ins) to reduce risk of COVID19 to both clients and staff. We may not be able to offer an appointment if its not urgent but will work with you to come to a solution.
To make an appointment please call:
Newcastle (Pacific Clinic) or Taree on (02) 4016 4536
Tamworth (Clinic 468) (02) 6764 8080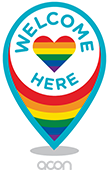 HNE Sexual Health is a group of clinics throughout the Hunter, Lower Mid North Coast and New England regions in NSW. We provide free and confidential sexual health services to people most at risk. This includes people living with or at high risk of HIV, men who have sex with men, Aboriginal and Torres Strait Islander people, sex industry workers and people who inject drugs.
Please check out and like us on Facebook via fb.me/HNEsex
Where are we?
We have clinics located in Newcastle, Taree and Tamworth. Each clinic provides a full range of sexual health services throughout the week. In addition to these clinics, we also operate a range of outreach services at other sites across the region. To see a full list of the clinics and outreach operating times and locations click here.