太平洋诊所: 性传播感染,艾滋病病毒和肝炎的测试及治疗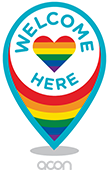 HNE Sexual Health is a group of clinics throughout the Hunter, Lower Mid North Coast and New England regions in NSW. We provide free and confidential sexual health services targeting people most at risk.
Drop-ins are always welcome but in busy times there may be a wait.
To avoid disappointment we recommend you call us first to make an appointment.
To speak to one of our clinics please see our contact us page.
Please check out and like us on Facebook via fb.me/HNEsex
Where are we?
We have clinics located in Newcastle, Taree and Tamworth. Each clinic provides a full range of sexual health services throughout the week. In addition to these clinics, we also operate a range of outreach services at other sites across the region. To see a full list of the clinics and outreach operating times and locations click here.